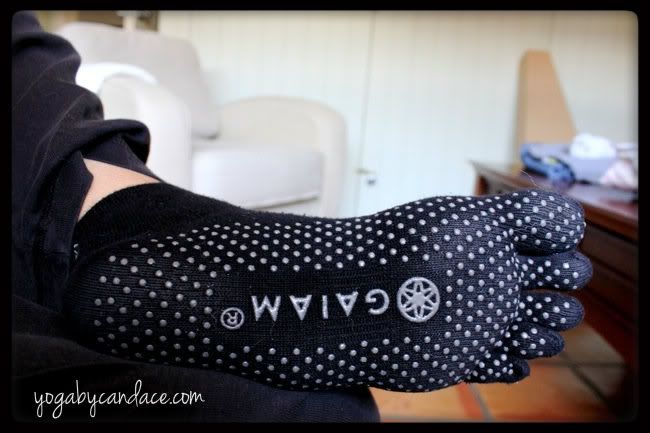 Toe socks were awesome back in the 90's, if memory serves me correctly. That was the height of their awesomeness and then they kind of disappeared off the fashion radar...until now.
I am in love with these Gaiam toe socks. They're specifically designed for the yoga mat (or Pilates), and I can say with certainty you won't slip with these on. They're also really well made- they withstood the test of my month long teacher training in Thailand (it's chilly in Thailand in the mornings and evenings!) and all the little nodes on the bottom are still in tact.
Another benefit of toe socks is that you're forcing the toes to spread and therefore little muscles in your feet that don't normally get a chance to come out and play in regular socks are having to work. Because of that, I find that I wear these around the house in lieu of slippers.
So, hats off to the 90's that gave us great bands (Nirvana, anyone?), great movies (Forrest Gump/Home Alone/Titanic!) and, apparently, great socks!
**Disclaimer: I was not compensated to write this post- I honestly just really like these socks. :) **